Ask Flippy: Why the Fuck Do the NAVICA People Ask if I've Taken the Test Before and Then Recite the Directions to Me Again? We Both Know That I Know Asshole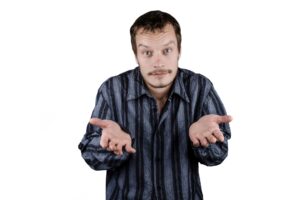 Dear Flippy,
I'm sick and tired. Indescribably exhausted. The other day, I went to get my second semiweekly rapid test, expecting the interaction to be the same as usual: walk in, show my silly little apps to the workers, and engage in the voyeuristic practice of having a mid-twenties man make fierce eye contact while I twirl a silly little q-tip in my nose. But all of a sudden, it's gotten so much worse! Not only did the person checking me in ask if I've taken the test before, they also asked more questions about the last kind of test I took and if it was negative or positive! We both know it was negative, or else they would've thrown me in Alcatraz Hall, never to be heard from again. And then, the person administering the test asked if I've taken the test and, even after I said I had, made me follow along with his step-by-step instructions. I don't know what to do any more. Help!
Sincerely,
Covid Conscious Carl
______________________________________________________________________
Dear Carl,
This kind of treatment is, frankly, #toxic. You need to keep these trifling men OUT of your life and IN the recesses of your mind. Don't let these frumpy fucks mess with your mental like that — you deserve better. Next time one of them asks if you've taken the test before, just give them a big ol' smooch on the lips to shut them up. They won't even think about trying to gaslight you again.
Godspeed,
Flippy