University Rolls Out Squid Game-Style Competition to Secure Spot on CAPS Waitlist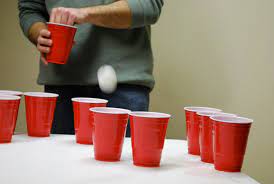 In response to rising concern for student mental health, CAPS has made headway with an ambitious solution: a Squid Game of their very own. The hit Netflix series has swept campus in recent weeks, and few have tuned in more eagerly than the university's own mental health counselors, who have reportedly "been super bored and bummed out lately" by ongoing requests for student appointments increasing exponentially in both volume and severity.
Though this decision has raised a fair share of ethical concerns, CAPS has assured the public that the fight-to-the-death competition is exactly what NU's campus needs most in a time of crisis. "We're eliminating so much more than just students," one local administrator explains. "We're eliminating the stigma around mental health here on campus. We're doing real work here."
The game's multimillion-dollar budget has also stirred up controversy on campus, but, as CAPS explains, "one cannot place a price tag on mental well-being." When asked whether the money may be put to better use by offering students more affordable healthcare, counseling, and external resources, however, they could no longer be reached for comment.
They hope to adapt the games for campus in coming weeks, replacing games like red light, green light and tug of war with instant classic college competitions like stack cup, beer pong, and cornhole, all to culminate in a final moped race across north campus.
The student body has been quick to fight back, putting forth what CAPS administrators can only describe as "excessive and ridiculous" complaints, like "Isn't providing us help literally your only job?" and "We don't want to fight to the death. We seriously just want to find a decent therapist." However, these issues have been put to rest with the department's final statement: "Good luck finding something else!"