Ruh-Roh! Scooby Doo Found Dead in Fatal Van Accident at 52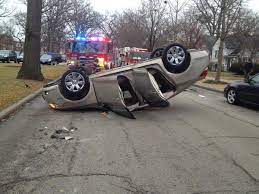 Scooby Doo, the namesake star of "Scooby Doo!", passed away in a fatal van accident this past weekend. He was only 52.
The accident occurred at approximately 3:00 A.M. in what first responders are calling "a blatant breach of car safety laws" and a result of "some kind of drug-induced hysteria". While the official report is unavailable, bystanders on Sheridan — returning from a night of "absolutely bonkers" partying at Bob's Pizza — described the scene as "a mental BBC program".
"It was appalling", said Mysteria "Mac" Hine, a SESP sophomore. "The windshield had been completely shattered, and we could see Scoob's corpse splattered right up against the side of 'Snacks-R-Us'."
Flipside investigative reporter, I.M. Searching, uncovered further exclusive information about the accident itself.
"There was clearly sabotage abound," Searching said. "The dog harness which allegedly secured Doo, despite being two sizes too small, was unbuckled, and the brake lines of the van had been cut." They noted that the crime scene had been deemed unusable after their thorough investigation, as the pools of blood, viscera, and hair had been contaminated by an unknown third party.
After further digging, Searching happened across the Mystery Shack, home of the remaining members of the Mystery Gang. While they were unable to interview said members directly, a few snippets of conversation slipped through the cracked windows. Below is an unedited transcript of what transpired:
"Like, zoinks, man! After Fred died I thought we were groovy!"
*pacing back and forth, crazed looks cast about the room*
"But it's like I'm being watched, Velm. I can hear the shutters clicking constantly, the record
button being smashed down. Maybe there's people outside our window right now."
*rapid footsteps*
*SMACK*
"Now you listen here, Shaggy. It's completely illogical to assume that this was the result
of some kind of… scheme! It doesn't fit with what we know about mysteries. No one
would ever hide their motive like that!"
"Velma!" *racking sobs* "Stop fighting! What's the point anymore with… with them
gone…"
*silence*
*munching sounds*
When asked for comment on the accident, Doo did not respond.