Op-Ed: I put on Beats headphones to walk across campus and now I'm trapped in a commercial where the sidewalks rotate in tempo with my music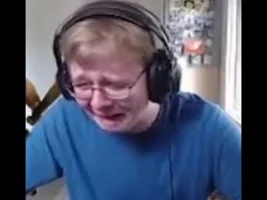 I was making a beeline from Lutkin to Annenberg for my 11 a.m. lecture, doing that humiliating jog/walk shuffle to make it on time. Though I'd sworn to never be a "headphones on the sidewalks" person, in desperation, I locked my red Beats over my ears to blast "Party Rock Anthem." It was the only song I trusted to up my mojo from so-slow to go-go.
The instant those pads met my skull, I couldn't take them off. Next thing I knew, the sidewalks started rotating around me, pulsing in time with the beat. The steps of Harris Hall sliced apart like dominoes and did the wave back and forth. The shattering of my sacred vow had cursed me to live inside of a Beats commercial.
I spun around, horrified, but the chaos continued. The Arch had transformed into a giant pair of anthropomorphic lips, belting lyrics that were much more sexual than seventh grade me had ever realized: "Looking for your girl? She on my jock (Huh)/Non-stop when we in the spot/Booty moving weight like she on the block (Woo!)"
LMFAO was asking me to "just have a good time," but I felt more like "we gon make you lose your mind." Two minutes and 15 seconds into my nightmare, the buildings declared in a gravelly voice: "Shake that." In the cavernous emptiness that followed, I heard the horrendous words: "Every day I'm shuffling." I screwed my eyes shut and braced for the bass drop.
But the Beats commercial devils were more sinister than I gave them credit for. When I cracked my eyes open, the sidewalks had straightened, and passersby were walking like normal. It was no relief. I live the rest of my days in fear for when the Beats gods let the bass finally drop.