Op-Ed: (Sneaker Head Perspective) "Why Would I Wear a Condom? That Would Crease it!"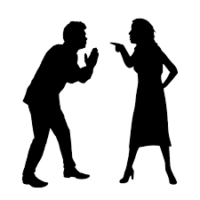 So, I'm in my room feelin myself cuz I just copped a Supreme KAWS Bogo Tee [size M, only worn twice, $700 or Best Offer]. I pull out my phone and see my boy Tristian flexin on the gram with his AJ 11 Space Jams. Needless to say, I'm hard af at this point, so I call my girl up and tell her to get her sweet Lululemon ass over to my place.
3 hours later she pulls up in her '11 Ford Focus RS and parks behind my mom's Sienna. I let her in, and we sit down on the OFF-WHITE x IKEA couch. I'm playin bass stems off Donda 2 from my Kanye West Stem Player; just straight up babymakin music to get my girl HARD.
So, I whip it out and right off the bat she killin the mood. First off, she almost bumps into my Jordan 1 collection on the wall organized by color. I calm down, and we get back to it. She pulls out a condom starts tearing the wrapper. I slap it out of her hand and start yellin.
Shit is deadstock yo and I'm not lookin to lose its resell value. I bring out my beater condom – Trojan Bareskin™ (size small, used 3/10 cond, $75) – and put it on.
The final straw is her asking if I can move the 39 pairs of Yeezy 350 v2 "Beluga" (size 4.5 womens, $475 serious offers ONLY] stacked against the wall. I get fed up and I'm just like, "Sharon would u tell Steve Jobs to move his computer shit from the garage cuz or let him invent the internet? Ur man is out here HUSTLIN and tryna make money moves. I can't do that if my main hoe don't got my back, so if u don't fuck with my vision hop off now cuz I'm shootin for the STARS 💪🏻🚀💫"
Anyway, she left and took the kid, so if u lookin a crib dm me @p$$y_boi_official