[NU Spork] Restaurant Review: Foster-Walker Complex's East Dining Hall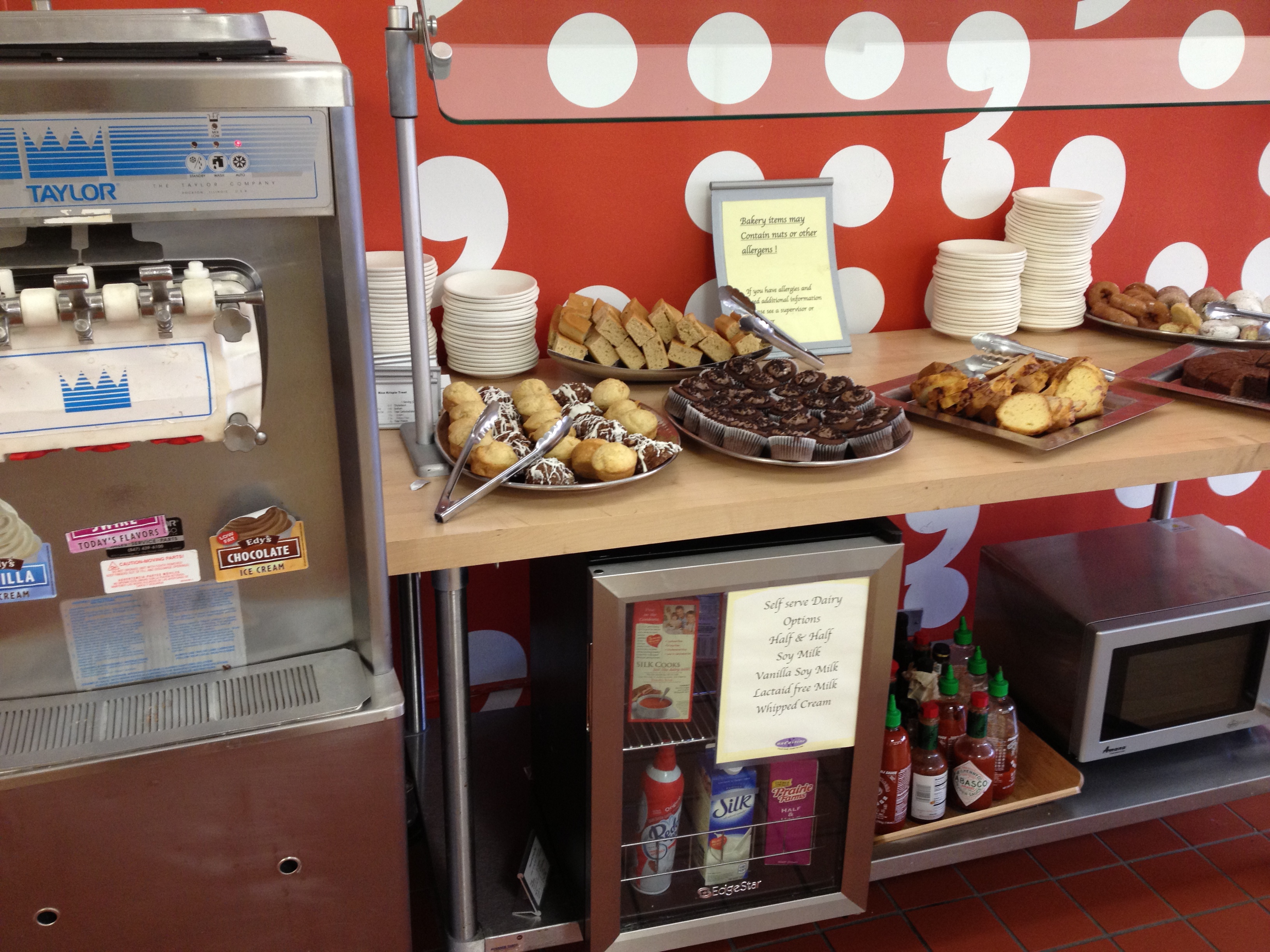 By Tommy Schapiro
Foster-Walker Complex–East Side: ★ ★ ★ ★
Hi guys! My name is Tommy and I'm so excited to be your Special Middle School Dining Hall Reviewer. A special thanks to The Flipside for doing my homework for me and for the free lunch. I told my Uncle Morty that you guys definitely deserve more money.
Anyways, I guess I should start talking about the restaraunt now? Wow, that's a hard word to spell. Restorant? Restaurant? Got it. I think.
The food at Foster-Walker Complex, or as you called it, Plex, was SO GOOD. Like, totally. There were four different kinds of pizza! At school we only get one kind, and it tastes like cardboard and is covered with grease. Plex's pizza was hot (mostly), not too greasy, and served on a spinning heater rack thing, which was really cool. So that's my most highest recommended entrée.
There seemed to be some kind of stir-fry bar, but I didn't try it because the line was really long and there were too many vegetables.
This needs to be 300 words, you said? That's a lot. What else can I write about?
Oh, right! Beverages! They had so many kinds of soda! I combined Root Beer and Sprite and Lemonade and it was delicious. I'm so tired of having milk every day for lunch so it's great that Plex has this kind of variety, and gives diners the freedom to mix beverages as they please. My parents took me to this terrible restaurant downtown last week, The Purple Pig I think it was called, which was so boring. We had to wait forever for our food, and my parents wouldn't let me mix kinds of soda when I ordered. Plex is so much better, it's fast and you can serve yourself.
And last but not least, desserts. Plex had a great selection of desserts. The chocolate cake was nasty, it was called Virgin or something, but the cookies were good, especially with ice cream on top. I tried the soft serve and the Edy's and both were excellent.
So in conclusion, Plex was a fantastic dining hall. It had fantastic service (self-serve), good pizza, and delicious desserts (notice my alliteration please). I give it 4 stars (out of 5.7).
The End.