Student Genuinely Interested in Kareem Abdul-Jabbar's Faith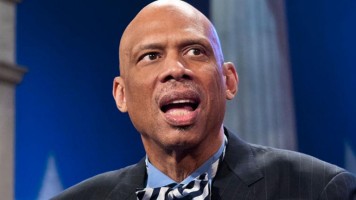 Evanston — Following Kareem Abdul-Jabbar's recent address to Northwestern students, sources report that Elisa Stratten, SoC '19, was incredibly intrigued by Abdul-Jabbar's religion.
"I thought the journey he took to find his faith was simply fascinating," exclaimed Stratten, when asked for her reaction to Abdul-Jabbar, who serves as the US Cultural Ambassador for the State Department and has won six NBA championships.
"Honestly, I didn't know much about Muslimness heading in. Just in this one hour I learned so much, like when that group of guys shouted 'Let's Go Lakers!' when he first appeared. I believe that is a traditional greeting in the Muslim language. It's awesome how so many Wildcats care about religious issues on campus."
Stratten then added that it is "so cool and modern" that Abdul-Jabbar was able to maintain his "hobbies" like baking and "shooting basketball" while still devoutly observing his faith.
"I bet he was really good at basketball since he is so tall. Maybe he even played in college!" she exclaimed.
In order to continue learning about this fascinating faith, Stratten hopes to visit Abdul-Jabbar's place of worship in Los Angeles, known as the "Staples Center."