Syrian Refugees Refuse Opportunity to Live in Bobb Hall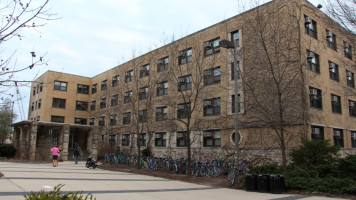 EVANSTON – In a gracious attempt to do its part in the increasingly turbulent Syrian refugee crisis, Northwestern University has offered to take in up to 25 Syrian families and host them in unoccupied rooms in Bobb Hall, but upon visiting their prospective homes, the selected families promptly declined.
Bobb RA Meera Nahas was chosen to show the families around Northwestern last week, and he says they seemed largely pleased with the beauty of the campus. "That's until I took them inside Bobb," he said. "They started to look unhappy, and began muttering to each other. My Arabic is pretty rusty, so this is a rough translation, but I think one of the women said 'It smells like a crusty, old skunk rolled around in week-old dining hall sloppy joe filling and then wrapped itself in wet, dirty gym clothes while smoking a bowl of weed,' or something like that."
When they were done with the tour of their rooms, the refugees thanked Nahas for his hospitality, and were then seen sprinting to North Beach, where they proceeded to load up on rafts and sail away.
"Take me with you! Please!" screamed cockpit resident Keefer Yates, WCAS '19, while dashing after the refugees. "It's literally an annual tradition that someone shits on the floor! How fucked up is that? I'll gladly take a civil war over that! Please!"