NUPD to Upgrade Ninja Monkey Outside Allison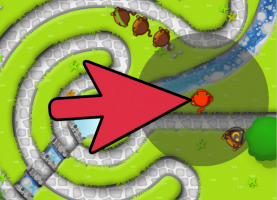 EVANSTON – In response to the recent intruder incident in Allison Residential Community, NUPD has reportedly announced an upgrade to their ninja monkey with the Bloonjitsu upgrade on Path 1.
"The incident really highlighted some areas on campus where our security may not be as tight as we had originally thought," said Bruce Lewis, NUPD Chief of Police. "This is unacceptable, so I immediately requested an upgrade to our ninja monkey."
Sources indicated that NUPD has enough money saved up from multiple years of not upgrading their monkeys.
"We were planning on getting a super monkey by 2022, but what we've seen is that we cannot afford to wait that long to fortify our defenses," said Lewis. "The time is now. "
A statement from NUPD states that the upgrade to the ninja monkey will be in place by Fall Quarter.