NU Football Skips Right Over False Confidence Part of Season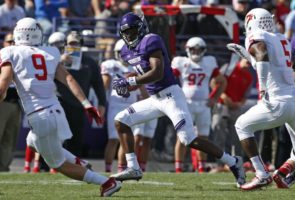 In an effort to eliminate future heartbreak for Northwestern fans, the Wildcats have skipped right over the false confidence part of their season. While most years the team has won its first few games in order to instill a sense of false hope in the Northwestern community, this season the team has reportedly decided to bypass that part of its season altogether.
"We considered doing something like last season where we would start off 5-0 and then get absolutely crushed by a legitimate opponent," said coach Pat Fitzgerald. "But in our preparation for this season we realized how tough that was on our fans, so we decided to go with a different approach and just skip all that cautious optimism crap."
As opposed to previous years in which fans carried a false sense of hope into the third, fourth, and sometimes even fifth games of the season, this year Ryan Field's atmosphere will be quite different as fans will have little to no confidence in the team as it heads into the difficult part of its schedule.
"Listen, most years by the time I get back to campus I'm excited and hopeful for the Cats' season," said Cameron Johnson, WCAS '17. "But this year the team pre-crushed my dreams. While it'll help me concentrate on midterms, I'm definitely going to miss the warmth of more than just alcohol at football games."
The Wildcats are reportedly still deciding if they would prefer to win a game this year or to go 0-12 and eliminate any excitement entirely.