Russian Hackers Successfully Log in to Caesar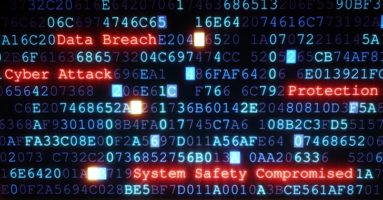 The Northwestern community was left reeling today as administrators confirmed that Russian hackers had successfully logged into Caesar. The hackers were reportedly able to breach Caesar's state of the art security measures to check their financial aid statuses, sign up for classes, and print their unofficial transcripts before Northwestern University IT noticed the intrusion.
"I always thought Caesar was impenetrable, so the fact that Russian hackers could actually log in is really scary. If they can successfully access Caesar, who knows what else they can do?" sophomore Alina Harris, WCAS '19, said.
This development is all the more surprising because Northwestern recently launched a two-step verification process for Caesar involving state-of-the-art remote access technology. Many cybersecurity experts previously believed that this new layer of security made Caesar all but safe from any and all log-ins.
"Russian hackers penetrating Democratic Party email accounts is one thing, but this Caesar hacking should make us all rethink what these criminals are capable of. I worked with Caesar's main page threat-deterrence system up close, and I never thought that anyone could log in as easily as this," Department of Homeland Security official Thomas Elliot said.
Several reports claiming that the hackers also managed to sign a housing contract and buy more meal packs remain unconfirmed.