Area Man's First Words "Midterms, Fuck" After Waking from 2 Week Coma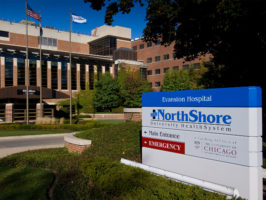 After spending a little over two weeks comatose in NorthShore University Evanston Hospital, Daniel Barth, MEAS' 20, woke up early Tuesday morning asking the nurse on call what the date was. After being told, Barth's next words were, "Midterms. Fuck!" before hyperventilating due to a sudden panic attack.
Loretta Cousins, the 30-year-old nurse at Evanston Hospital who had responded to the patient's question, described the events as "nothing like I have ever seen before." 22-year-old Feinberg School of Medicine intern Melissa Harrison-Farhad, however, was on hand to explain that it was not only reasonable but totally expected.
Barth was admitted to Evanston Hospital after hitting his head on a wall during a syllabus week fraternity party on January 6th. "I told [Barth] that he hit his head a couple weeks ago and that he was lucky that he wasn't in the coma for longer," said Cousins. "When I said it was already the end of January, he tried to jump out of his bed and look around for a backpack, muttering the letters 'D-T-C-E-A.' He was probably talking nonsense."
According to sources close to Barth, the engineering student seems to be enrolled in Design Thinking & Communication (DTC) and Engineering Analysis (EA) this quarter, both of which have midterms or assignments coming up within the next three days. EA professor Javier Garcia declined to comment when asked whether or not he was prepared to fail Barth, but, Garcia chuckled, "his participation in lecture is not helping his grade." Barth was finally released from the hospital today at 4 pm, heading straight to University Library mumbling, "Fuck. Fucking Fuck."