Freshman Concerned About Growing Distance From Wildcat Welcome Friends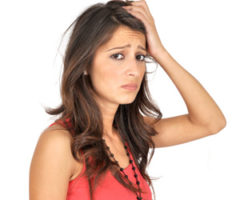 Reports out of Allison Hall today indicate that freshman Mikayla Hoffman, WCAS '21, has increasingly noticed a "clear disconnect" between her and the random girls that she talked to for about 30 seconds during Wildcat Welcome.
"It's been so hard," Hoffman said solemnly. "I just think I'm never gonna be able to feel the way I did around them with anyone else. I literally even put some of them in an Insta post, and now this is how I get repaid?"
Hoffman's Peer Advisor Charlie Kaldor, WCAS '20, stated that "there is no true external cause of this emotional strife. She talked to these people for less than a minute while we played sardines during Wildcat Welcome."
Sources further report that all of Hoffman's actual friends got tired of explaining to her that the college experience does, in fact, go beyond the first week on campus.
Additionally, Hoffman has found this time particularly hard due to her jealousy toward the new friends her Wildcat Welcome cohorts have made. "It just doesn't make any sense," Hoffman groaned, sobbing with a pint of Ben & Jerry's in hand. "I thought we had something so special, and now they threw it all away. Also, their new friends? They won't even follow me back on Insta. Like, bitch, don't you know who I am? I played SARDINES with them. You'll never know them the way I do."
It remains entirely unclear who exactly Hoffman is referring to, as she struggled to remember anything about her Wildcat Welcome friends other than their Instagram usernames.