Prayers Go Out to Sorority Sister after Dad Doesn't Fill her Bank Account in Time for Bar Crawl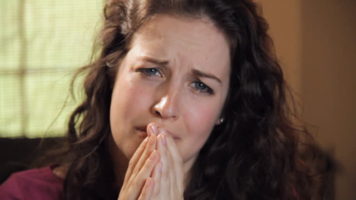 Last Friday, Tri-Delta sister Brittany White suffered a devastating loss when her dad didn't put money into her checking account by the time the sorority's pub crawl began.
"This is truly heartbreaking for Brittany," her lawyer revealed in a press conference held in front of White's bedroom, which was complemented by audible sobbing from the room. "I mean, it was bad enough when he almost didn't get her a fake."
Many Northwestern students have come to the task of supporting Brittany through this tough time. A candlelight vigil is scheduled for this Wednesday to commemorate the tragedy.
White will not be in attendance, however. According to her attorney, "Brittany is thankful for the outpouring of support, however at this time she would like to spend time with the family members that ACTUALLY care about her."