Freshman Theater Major Scoped Out Only Love Interest Who Can Stand Him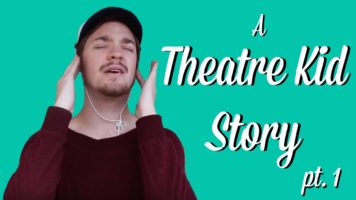 Harry Vaughan, SoC '22, has reportedly identified the only potential partner who can tolerate his presence.
"It's just hard to find someone that can love you unconditionally when you're so unconditionally obnoxious," he said. "But get this — I've already scoped out somebody that'll put up with me!"
During the interview in his dorm lounge, Vaughan motioned toward a young woman in the corner of the room and stage-whispered, "That's her."
The woman's identity has been confirmed as Alice Wu, a freshman studying computer science.
"She didn't immediately get up from studying in the lounge when I broke out into my rendition of 'Love is an Open Door' on the coffee table," Vaughan continued. "If she'll stick around for Frozen, she'll stick around for anything. She's a keeper."
Flipside reporters asked Wu if she would be interested in pursuing a relationship with a theater major.
"Oh, please," she said, "I would never date him, just I can bear to be in the room while he exists. From what I hear, that's a rarity."
Vaughan, given a chance to respond before this article was published, said that Wu's statement was "good enough for now."
"You know what they say," Vaughan said, "It's a short step from 'I can stand being around you' to 'I can't stand being without you.'"