Plex To Offer Photosynthesis As New "Vegan Option"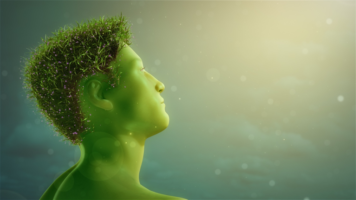 The dining hall at Northwestern's Foster-Walker Complex has delivered once again, this time with a trailblazing vegan option: photosynthesis. Starting this week, students will have the option to go out to the Plex quad and absorb nutrition from the Sun.
Vegan freshman Leslie Greenleaf was thrilled with the new option: "I'm from Brooklyn, so I've been going to these hole-in-the-wall photosynthesis restaurants for years. But I am soooo glad to have it here on campus."
"This definitely moves Plex into the top-tier. They're having way more rush hour traffic this quarter," said sophomore Econ major Larry Fish.
Added Fish, who claims to have never written a GreekRank post: "Allison's definitely getting bumped down into bottom tier now that Plex is stealing their vegans. Sad!"
The option is certainly popular among vegans, but the real winner has been a key Northwestern demographic: people whose New Years' Resolution was to eat healthier but have zero drive to do so.
"This is GENIUS!" exclaimed Enviro Sci major Jane Roach. "Sure, I've replaced all water-drinking with pure vodka this month. Sure, I've dropped three of my four classes because the walk from Plex to University Hall was 'too much exercise.' But I have never felt healthier. I don't even mind that my skin has turned completely green. People say it's a natural glow!"
Much like vegan food elsewhere in America, this new option comes with a hefty price tag. Plex staff will be charging each student 10 dining dollars per hour to bask in the nutrients.