Admitted Students Commence Battle for Most Obnoxious Facebook Group Member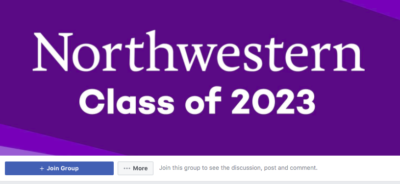 It is that time of year again. The new class of Northwestern students has been selected and initiated into a Facebook group. And already, the battle for "most obnoxious member" has commenced.
"I am so excited to use this Facebook group to stalk everyone in my class!" claimed Mariah Jensen, SoC '23. Mariah already has gained 152 Instagram followers from her identification of possible friends on Facebook. Currently, she is in the progress of drafting a post for her roommate search. "I just had a photoshoot for my post last night," said Jensen, "I made sure to take all of the photos from a variety of angles so that my roommate would have an idea of how I would look getting ready for a party while she mopes in bed."
Martin Gonzalez, Weinberg '23, mentioned that he has already found his best friends through the Facebook group. "Who needs Wildcat Welcome or any of that stuff? I already made a group of 27 best friends through Facebook and we obviously will all hit it off and be best bros forever. I even selected Joe Carver to be the best man at my wedding."
Many other students have discovered the strategy of inundating the group with constant posts and comments, hoping to solidify their class-wide reputation before school even begins.
Timmy Parsons, Weinberg '23, has friended every class member that has posted in the group, sending them each one question about Northwestern per day via instant messenger. Additionally, he has strategically planned out his posts until September in order to highlight every accomplishment he has achieved since birth. Today's post showed him winning a soccer game in the third grade.
Still, Ally Chandler, Medill '23, outpaces any competition in the battle. A Chicago-native, she writes advice columns in the group in order to help people successfully transition to college. Covering a variety of topics from "Where to Buy a Sushi Burrito" and "The Best Tattoo Removal Venue in Evanston," Chandler makes sure to pre-emptively respond to any potential inquiry that any new student could have. Additionally, she has posted three get-to-know-me posts in the group so that every new classmate can get a full picture of her. She is currently accepting applications to join her friend group.