Local Mom Hopes You Had An Egg-cellent Easter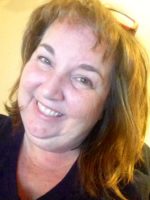 Written by Deborah Johnson
This fine April weekend, college students nationwide celebrated their favorite holiday: Easter.
I heard many local kids discussing their Easter-egg-hunting strategies, which included going through pots, weeds, and even Mary Jane's grass in order to find treats. Many local students cooked brownies and other baked goods. Some even yelled "blaze it" in reference to the fragrant candles they were lighting, which, while making the street smell kind of strange, were clearly intended to emulate the dingy cave in which Jesus was resurrected. Now that I think of it, maybe they were burning incense in His name!
While these students celebrated the holiday one day prematurely, their commitment to pure Christian values is very admirable. I hope that younger children will observe the actions that these good eggs have taken to celebrate Christ's resurrection and will act just as dedicatedly.
Even more, I hope every-bunny has an egg-cellent and egg-citing post- Easter week. That's all, yolks!