Oh God Oh Fuck: NU A Cappella Groups to Headline Dillo Day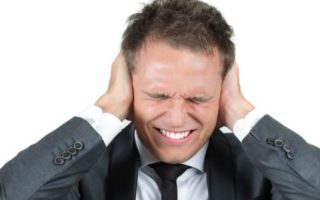 The reason for the lack of information about the artists coming to this year's Dillo Day has finally been revealed. To the surprise of many, Dillo Day 2019 will be headlined by none other than NU's own A Capella groups.
"Jesus fucking Christ, please tell me this isn't happening," Jason Rothman (WCAS '19) said as he shook his head in dismay. "I constantly hear them shrieking all over campus. They're even in my dorm – I haven't gotten a good night's sleep in four years, man. This is my last Dillo Day and I gotta say, I'm real bummed. I was looking forward to hearing some actual music."
Katy Carson (SoC '21) offered a contrasting viewpoint. "I'm actually, like, so excited that we'll get to hear the A Capella groups on Dillo Day!" she told the Flipside. "I think they work, like, super hard and totally deserve to have their beautiful voices heard by every single person at Northwestern." Further research by the Flipside discovered that Carson is, in fact, a member of one of the A Capella groups performing at Dillo Day.
A preliminary list of songs to be performed by the A Capella groups has been released, including but not limited to "Nails On A Chalkboard",  "Rusty Door Hinge Squeaking", and "Baby Crying At The Top Of Its Lungs".