Morty Admits That He Personally Reviews the Applications of Students With Fire Soundclouds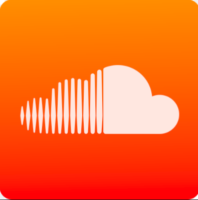 Students have expressed outrage in the past week after the shocking discovery that university president Morty Schapiro personally reviews the applications of students with dope Soundclouds. Schapiro's confession comes only a couple weeks after admitting that he personally reviews legacy applicants.
Despite the pushback, Morty has tenaciously stood by his decision. "You can get upset at me for what seems to be a blatant breach of fairness in admissions, but you can't deny the hustle" said Shapiro, as he took a puff of that sticky icky icky and smiled through his grills, showing off his new Willie the Wildcat face tattoo.
Some administrators have come to the president's defense. "Morty has always wanted to be a successful rapper/university president ever since someone tricked him into thinking Lil Pump is president of Harvard" said a source close to Morton, who was in no way Provost Jonathan Holloway covered in chains sitting behind a desk covered in cups of lean and 808 drum machines.
While students are unsure of what this revelation means, there is consensus that it means "those nerds in Bienen will finally be interesting for a change."