Oedipal Arrangement Terrible Mother's Day Gift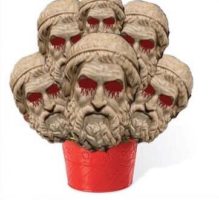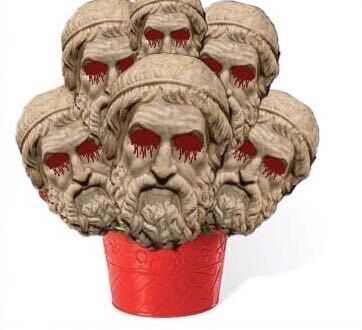 As Mother's Day approached, local mom Jocelyn O'Thebes expected the usual gifts: flowers, a card, maybe a day at the spa if she was lucky. Instead, she and her family got more than they bargained for when her 16-year-old son Owen ordered an Oedipal Arrangement as a special surprise for his mother.
The O'Thebeses recounted their harrowing experience in a special interview with Flipside correspondent Sophie Cleys. "When I woke up, I might've expected a little alone time with my husband, Larry, so I got up in the dark and put on some more revealing clothes," Mrs. O'Thebes explained. "I was really shocked and confused when I turned on the light only to see my teenage son in bed next to where I woke up, wearing Larry's pajamas."
"My mom shook me awake and kept saying, 'Owen, honey, where's your father?' but I was too groggy to understand. When she finally woke me up and I saw her in lingerie, I nearly stabbed my eyes out," elaborated Owen O'Thebes, who also said he thought he had purchased an Edible Arrangement, a bouquet of fresh fruit.
Owen couldn't find his father, Larry O'Thebes, anywhere in the house. The family reported him missing several hours later, but the police still do not have any leads regarding his whereabouts.
Mrs. O'Thebes had one message for listeners and readers alike. "Please, if you know what happened to my husband, call the police and help us find him," she pleaded as the interview drew to a close.
Owen also added that he would stick to baking brownies next year, describing them as "easier to make" and "way less incestuous" than this year's present.