Archaeology Club Hits Rock Bottom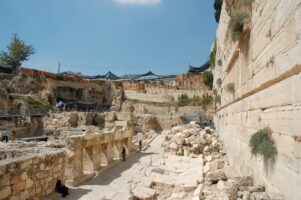 Shocking reports on Northwestern's Archaeology Club this week confirm that the club has truly reached its lowest point.
On their latest expedition to investigate rumors of an unknown ancient civilization in the Fertile Crescent, the NU Archaeology Club set out to search for artifacts below the Iraqi soil. Led by intrepid senior Jackson Hammer, a dozen students brought their favorite shovels, trowels, and spades with them for a ten-hour dig.
As soon as they struck bedrock, however, the club was apprehended by nine undercover federal agents disguised as the skeletons of four-thousand-year-old ancient Sumerians. The agents immediately produced handcuffs and restrained a bewildered Hammer.
In a public statement, FBI Special Agent Spade announced, "We knew he'd dig himself into a hole sooner or later. We've been following him ever since he stole the White House's signed copy of the Code of Hammurabi, and now that we've stopped him from uncovering the Ziggurat of Fairly Certain Doom, the worst prophecy known to man has been averted."
Hammer, injected with a tranquilizer and carried into a stealth jet for direct transport to the U.S. to stand trial, was not available for comment. However, his lawyer reached out to Flipside, announcing that Hammer plans to plead guilty to "twenty-three state, federal, and international charges, including a ten-years-in-the-making Ponzi scheme, a cocaine-smuggling ring, tax evasion, cold-blooded critical injury of a civilian, association with the Russian mafia, perjury, treason, and jaywalking."
"Yeah, um, he has our passports in his bag," said Gemma Stone, a freshman eager to go on her first expedition with the team, "so we're kinda stuck here. Please help us." To this day, the Northwestern Archaeology Club is stranded in Iraq. Fortunately, they are surviving on a large supply of three-thousand-year-old sandwiches.