This Day In History: That Time When Your 3rd Grade Teacher Let Josh P. Recalibrate the SMARTBoard Pen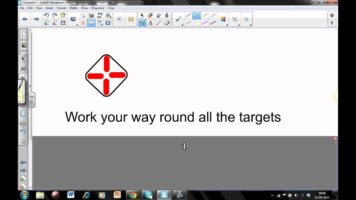 Today we are taking a look back at one of the most historically significant moments of the 2000s: that time your third-grade teacher let your fellow classmate, Josh P, recalibrate the SMARTBoard pen.
Oct. 15, 2008 might have seemed like an uneventful day for some, but certainly not for then eight-year-old Joshua "Josh" Parks, who was selected to recalibrate the SMARTBoard's pens that day. In remembrance of this historic event, we managed to track down Josh, as well as other members of Ms. Jordan's 3rd grade class, to recount their experiences.
"You know, it was completely unexpected," said Parks, now 19. "When she called on me to recalibrate, I originally thought she meant the other Josh, Josh M. Never in a million years would I expect to be chosen for such a prestigious responsibility."
"Yeah, I originally thought she was gonna call on me," said Cody Richards, who sat two rows behind Parks, "but my behavior card had been changed from green to yellow for burping the ABC's during Sustained Silent Reading so I can see why she passed me over. If only I could go back to that moment and tell my younger self what I know now. I don't know, things might have been different."
When it comes to how he handled his newfound fame, Parks had some noticeable confliction.
"I mean, everyone thought I was cool for being picked. Even Sally R. congratulated me, even though I knew she liked Aaron W. because his parents let him have an iPod Touch. But, it's kind of hard knowing that you've peaked, because now what do I have to look forward to?"
Kaylie Erickson, who reportedly also received acclaim for being picked as line-leader later that day, could not be reached for comment.