White House Reports Biden Has Been Stuck on Level 3 of Candy Crush Since Inauguration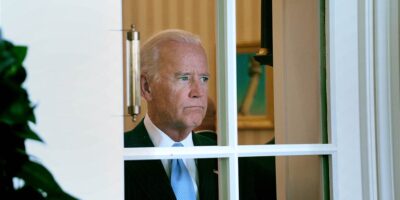 Sacchariferous! At a recent press conference, the White House reported that President Biden has taken to playing the popular smartphone game Candy Crush during cabinet meetings. Apparently, Amtrak Joe's hand-eye coordination isn't what it used to be. Cabinet members report that he has been heard cursing the Level 3 Bubblegum Troll with various iterations of "drat!" and "dagnabbit!" daily since his January 20th inauguration.
Biden apparently took up the game as a source of stress relief during the presidential debates, when Trump's dangerously high cholesterol levels caused Joe to have to purchase three hundred thousand dollars' worth of hair plugs for his presidential portrait sitting. Since then, he has played the same level over fifteen hundred times. "It's sad to see Joe struggle so much," his wife Dr. Jill commented during the press release. "I don't know how to tell him he needs to use his magic lollipop booster."
An anonymous source (Nancy Pelosi) revealed to Flipside that Biden's love for Candy Crushing has been the cause of several global conflicts, most notably his heavily criticized decision to bomb Syria. Vice President Harris, after hearing Biden shout "destroy them all!" from his presidential bathroom, passed what she believed was an executive order along to the administration's Secretary of Defense.
Flipside urges emotionally unstable readers to avoid looking at President Biden's Facebook page for the next several months, as it is currently full of extremely cursed minion-themed Candy Crush memes. Tatata bala tu!