Ask Flippy: Do You Know A Guy Named "Spam Risk"? He Keeps Calling And I've Been Meaning To Ask If He Likes Me But I Don't Wanna Be Weird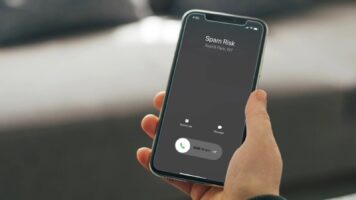 Dear Flippy,
So I've been getting some calls. A lot, actually. But they're all cryptic. Mysterious. From the same guy each time. Even though I've never seen his face, I know his name. When he whispers to me, "Your Social Security Number has expired," I just know he means it. When he speaks in his mechanical voice, "This is a call from the dealer service," I feel his dedication. And every time he calls, my phone lights up with the dreamiest name I've ever seen: Spam Risk.
And to be honest, Spam Risk sounds kind of rugged. Smells like pine. Those two-syllable names really get me. Like… James Bond. Or Hugh Grant. Even if Spam is short for Spamathan or something, I'm willing to let it slide like he slides into my calls daily. And I'd like to slide back, but I don't know how! My phone automatically stops me from returning his calls as if the world is fighting against us. But I know it's meant to be! I want to ask him if he really likes me, under that cool, calm facade, but I'm too scared to ask. Please help! My love life depends on it.
Desperately,
Karen
Dear KAREN ,
This is an important message from the credit card service. We have detected signs of fraud in your account and request verification. Please email thisisarealbank@realbank.gov with your credit card information, your social security number, and your home address to be sent a new credit card. We request that you take action immediately to ensure that your money is not being stolen.
Automatically,
Flippy