Insecure Cold Boyfriend to Purchase "Longer Johns"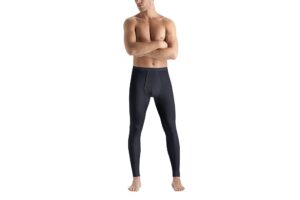 As temperatures drop in Evanston, there's one person guaranteed to be more worried than you are – your boyfriend. A recent Gallup poll suggested winter may be the worst time of year for insecure boyfriends. Whether it be the cold, the fact that their male manipulator thigh tattoos are covered by pants, or there being 8 inches of snow outside (how can they compete?), they're miserable. But one noble insecure boyfriend is coping in the best way he can. McCormick junior Scott Short worked with The Garage to launch his newest entrepreneurship venture: Longer Johns.
"It's like long johns, but longer," explained Short, gesturing with the excess sleeves from his thermal underlayer. "These days, long just isn't long enough. Girls are used to the old razzle dazzle. You gotta keep them guessing."
Tens of campus men have expressed interest in Longer Johns, creating a backlog in orders. "It's so cool," said Medill freshman Johnny Foreskin. "I think my girlfriend has been disappointed by my lack of performance recently. But I know she'll get really excited when she goes to take off my jeans and finds these bad boys underneath."
"All these south campus men are just walking around now with loose thermals poking out of their Dickies pants and Carhartt jackets," said Maria Inches, SoC sophomore. "I saw one of them fall the other day because it got caught under his Docs."
Longer Johns are currently available for sale in Cumstain Cream, Nipple Pink, and Black Ice.