CAPS, ZenLeaf Merge To Launch "Just Touch Grass" Campaign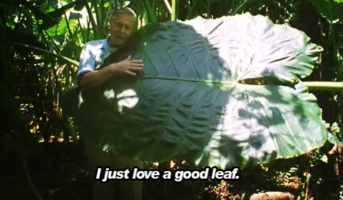 Your weird neighbor who keeps a compost bin in the second-floor common room isn't the only one going green this winter.
As a completely unpredictable and positively unprecedented seasonal depression decimates Northwestern's student body, therapists at CAPS will cut down on their waiting list by sending students to greener pastures.
The organization recently announced a partnership with Maple Ave. dispensary ZenLeaf. Under the "Just Touch Grass" campaign, students who can't turn that frown upside down after 3 CAPS appointments will receive vouchers for free flower, edibles, or dab pen cartridges.
"We noticed we were receiving fewer reports of catatonic wailing from dorms that were already reported for students smoking loud in the lounges," said CAPS spokesman Bud Reeferman. "So we thought, why not make everyone's salads a little stronger, if you know what I mean?"
Flipside reporters sent to investigate CAPS' second-floor office returned with bloodshot eyes, humming Tame Impala and hunting for pizza bagels.
If the partnership continues to thrive, ZenLeaf plans to pursue a second partnership with Farmers' Fridge, said spokeswoman Mary Jane Blount.
For students too buried in their homework to dig for a hit of chlorophyll, CAPS recommends thinking happy thoughts, calling a friend or daily manifesting.
ZenLeaf recommends 10mg hybrid edibles with a dash of CBD, now 10% off with a wildcard.
"Northwestern can be intense," Reeferman said from his standing desk. "I just think everyone could stand to chill out around here, and I'll do my best to make sure students clear their minds once in a while."
"We literally want the exact same thing," said Blount. "But our solution is best enjoyed in a water pipe."