A&O Ball Mosh Pit 90% Swaying, 10% Frat Boys Itching To Punch A Woman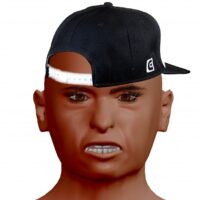 This last Thursday, A&O hosted their annual Ball at Chicago's own Metro music venue. The headliner was announced to be artist 070 Shake, and all of Northwestern's student body was excited to lightly sway in large groups the whole night.
"I mean, can you believe it! It's 070 Shake! I'm gonna have the time of my life!" stated Kylie Pearson, School of Comms sophomore. Kylie would not end up witnessing the concert, having to be carried out midway through Redveil's set after trying "coke" that was clearly just cornstarch mixed with edible glitter.
"Yeah, I mean, I think these concerts are pretty fuckin' sweet, and they're, uhh, a great way to just, y'know, connect with my buddies and really feel the music," stated Mike Leavett, a third year in Tappa Tappa Keg. Mike would also have to be forcibly removed from Metro three songs into 070 Shake's set, after elbowing a 5'1" female first-year so hard in the forehead that his elbow cracked her skull, reportedly telling her "don't be such a little bitch, your crying is harshing my vibe."
Mike would later escape police custody, claming "if I get arrested one more time, my parents are gonna cut my allowance to only 5k a month." He has still not been seen since last Thursday. If you have any knowledge as to Mike's whereabouts, please contact findthatfratboy@u.northwestern.gov.