Is Boofing Together The New Brunch Date? Our Sources Say No!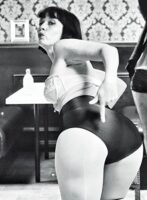 With cuffing season upon us, it's more important than ever to have some good date ideas on hand. But finding something creative and fun is hard. Coffee dates are nice, but do you really want to risk shitting your pants from all the caffeine? That's what we thought. You could do brunch dates, but then again you're not a millennial with a failing relationship (we assume, no judgment though). That's why The Flipside sent out a little poll to ask the question on all of our minds: is boofing together the new brunch date? Our sources overwhelmingly said no!
Answers ranged from a simple "no" to more detailed responses like, "who the fuck even suggests that? Are you off your meds again?" While The Flipside appreciates such impassioned responses, we would like to play devil's advocate for a second.
First date nerves ruin so many fledgling relationships, and what better way to wash those down (or up) than with a nice boofed bottle of Grey Goose, shared with a special someone this fall. Breeze right past first base after loosening your lips and anus with some much needed alcohol and spend a magical first date together getting citations for public indecency and intoxication.
Despite these totally legitimate reasons for couples boofing, many of our readers are still foolishly against the idea of boofing dates. And that's whatever, it's your loss, just don't be mad when you're spending the winter holidays alone with nothing but your Suits reruns and a sober butthole.