Freshman's Room Robbed by New Friends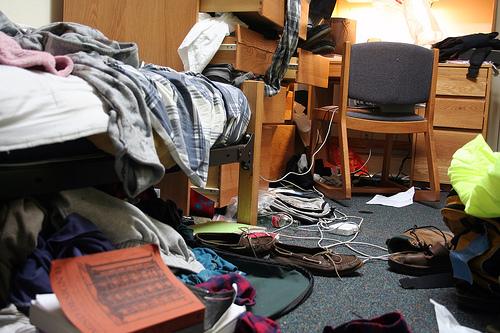 EVANSTON – What started as an attempt to make lifelong friendships turned into terror on Tuesday when Medill freshman Lila Spencer discovered that her new besties had emptied her room of all items of value.
"I thought at such a respectable school at Northwestern, things like this wouldn't happen!" sobbed Spencer, as her "totally laid-back as long as you follow the rules" Residence Assistant Jenna Rossman comforted her. " You would think that Northwestern students would be more honorable than this."
Spencer had been dining at local restaurant Joy-Yee's with her Peer Advisory group when the alleged break-in occurred. Before leaving, she informed her floormates that her door was unlocked so they were welcome to go in and get some of her mom's "famous peanut butter cookies."
"I thought they were my friends!" shrieked the distraught freshman. "I know we just met yesterday, but we hung out a few hours last night and I thought we really connected!"
Stolen items included a MacBook Air, approximately $200 in jewelry, a pair of Bose speakers, three pairs of shoes, and the remainder of the peanut butter cookies.