University Renames North and South Campus as Left Brain Campus and Right Brain Campus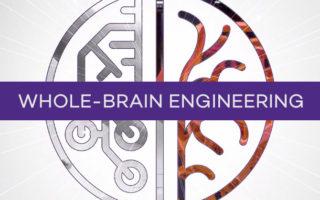 By Luke Holey
In an announcement posted this week, the office of admissions announced that North and South Campus will be now be referred to as "Left Brain Campus" and "Right Brain Campus" during all campus tours. The administration pushed this decision after giving up the effort to convince engineers and theatre majors they could be friends.
"I mean you might as well let the kids know what they're getting into," said admissions officer Louis Gregowsky, when asked about the decision to alter the tour guide rhetoric.
"We don't want to have some poor engineer walking from Hinman to Tech three times a day," said Thomas Hammersmith, another officer. "At the end of the day, if we can save one freshman theater major from accidentally applying to live in Bobb, this campaign will have been worth it."
"Who are we fooling with this 'one cohesive campus' bullshit?" added an anonymous tour guide.
The decision to rename each side of campus comes as part of a recent push by the admissions office to be more transparent about the nature of student life at Northwestern. As part of the same campaign, the Kellogg Global Hub and the Donald P. Jacobs Center have been redubbed as "Pretty Kellogg" and "Shitty Kellogg," respectively.