Bobb to Release "Eau de Bobb" Luxury Fragrance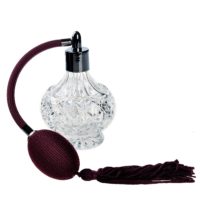 As the holiday season draws closer, many shoppers are eager to get their hands on the highly anticipated luxury fragrance "Eau de Bobb." Hand-brewed in a urinal by fraternity pledges and filtered via Brita, this Avant Garde perfume is rumored to take the fragrance world by storm.
While not available to the public yet, many critics in the industry have given the fragrance high marks. "It's an olfactory sensation like nothing I've ever experienced," said Chanel representative Pierre DuMond. "The involuntary mouth-vomit is still stuck in my throat; no matter how hard I try to cleanse my palate, it still haunts me. Fascinating."
Local Bobb residents who were given a special look at the fragrance also speak to its exquisite indescribability. Second floor resident Jake O'Brien said "It's everything I never knew I wanted. One whiff immediately transports me to the third-floor bathroom on a Friday night: urine, shit, regurgitated vodka coke, and a hint of Dorito dust percolating through the air."
"Eau de Bobb" is set to hit the shelves of select department stores in Mid-November. The cost is rumored to be around $395 and the total decimation of the user's gag-reflex.