Armadillo Day Ranked Second Best Vermin-Themed Music Festival After Roachella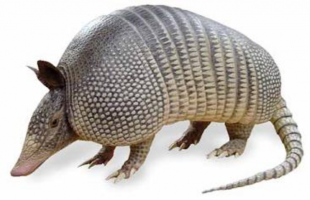 In a recent list published by Teen Magazine, Northwestern's Armadillo Day Festival (known more colloquially as "Dillo Day") has been ranked the nation's second best vermin-themed music festival after Roachella.
The ranking, which will be displayed right below the "5th Best Dining" award on Northwestern's Wall of Mediocre Achievements, came as a great surprise to the campus community. "I definitely thought our music festival would be ranked lower than Burning Mouse and Spiderpalooza," said Dillo Day coordinator Dorothy Daniels. "But once the magazine editor found out that our campus is infested with skunks and raccoons, they realized that we are very dedicated to creating a vermin-friendly environment here at Northwestern—not just during Dillo Day but year-round."
Though many students are happy about Dillo Day's increased recognition, some remain annoyed about the event. "Why can't we name the festival after an animal that's less gross?" complained Parry Yam, WCAS '20. "I bet if we renamed it to 'Super Cute Koala Fest' or 'Golden Retriever Day,' we'd attract better musicians."
In light of this opposition, some progress has already been made. Sources report that the Mayfest committee has secured Daniel Caesar, a human musician, to perform, after learning that armadillos cannot sing.