Iran Releases List of 52 American Cultural Sites to Bomb, 43 Burger King Locations, Other 9 Jimmy John's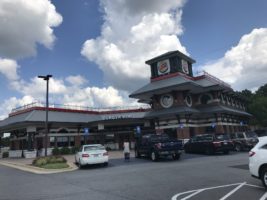 In a retaliatory move on Sunday, the Iranian prime minister released a list of fifty-two cultural sites in the U.S. he is prepared to target if the situation escalates, forty-three of which are various Burger King locations scattered throughout the country.

Some of America's most coveted cultural traditions find their roots in a handful of these Burger King locales; the list includes the one in Tulsa where a man once inhaled seven Whoppers in three minutes to the joint in Sarasota where a woman bought a french fry that looked exactly like Gabriel Iglesias.

In his statement, Iran's prime minister spoke of America's rich and diverse culture, a phrase he struggled through whilst loudly giggling, and he said he wanted to "hit America where it really hurts, in their clogged arteries." He then proceeded to eat a salad on camera, taunting "these green things are called vegetables."

The remainder of the released list consists of nine Jimmy John's locations, of course including the one in Boise where a man once put mustard, mayo, AND ketchup on the same sandwich. American officials agree that, war crimes aside, this is a new low for Iranian hostilities. The president is scheduled to visit Tulsa and Boise on Tuesday to comfort those still horrified by the news.