Dining Hall Sign Worryingly Deems Bananas Are "Now Spider-Free"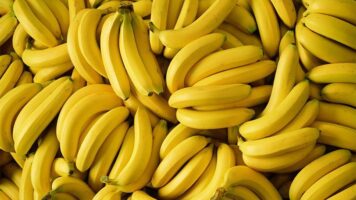 Students entering Northwestern's Sargent Dining Hall last week were greeted with a new sign next to the salad bar, proudly declaring that the dining hall's bananas were "Now Spider Free."
"I'm really happy that Northwestern is making this change," said Sally Mezcla, Northwestern's on-campus nutritionist. "We as a community and an institution are continually striving to make healthy, nutritious choices for what gets served in our dining halls, and I'm so glad to see those at Sargent upholding this standard."
Other students were less enthusiastic about the news.
"What the absolute fuck?" said third-year Jancy Roberts. "So what, they were giving us fucking spider-filled bananas this whole time and they're just NOW telling us? I'm disgusted."
"I ate a banana every day for breakfast here and just last week I woke up to find a spider on my pillow in a puddle of drool," said second-year Tyler Manne. "I don't know if it was related, but now I wonder, man."
Arachnus Farms, the supplier of Northwestern's produce, could not be reached for comment.