CBS Execs Confirm R-Rated "Young Sheldon's Big Bang" Coming March 2024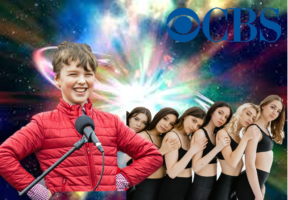 Despite the ongoing SAG-AFTRA strike, CBS executives have announced that "Young Sheldon" star Iain Armitage will appear in an R-rated spinoff movie, "Young Sheldon's Big Bang", in March 2024.
The movie will feature Armitage as an eighth-year super senior rushing a frat, boofing a keg, and subsequently finding the love of his life in the cancer ward of a hospital. CBS Chief Marketing Officer, Watchmi Mouvi, explained the network's thought process behind the movie.
"You know, when it comes down to it, people have always seen Sheldon Lee Cooper as somewhat of a sex symbol," Mouvi said. "We know that this raunchy approach to everyone's favorite physicist will strike hearts — and wallets — true."
The Flipside inquired about how the SAG strike will impact the filming and marketing of the movie, to which Mouvi raged that "those stupid, chucklefuck actors don't know what's good for them" and "I'll wrangle them with my own two hands and a lasso if I have to, so help me god."
Armitage, a SAG actor himself, has said that he's planning to finish filming, and then promote, his titular movie.
"I support my union, I do, and I stand with them, but I do not support striking," Armitage began. "I don't. I just think striking is a reductive negotiating contract, and I find the entire thing incredibly frustrating. I think it's myopic."
Armitage's comments sparked outrage from his fellow actors, but he took the outcry in stride. When further pressed on his comments, Armitage claimed that "[those actors] are complete nonces" who "think burger flippers deserve a living wage."
SAG subsequently kicked Armitage from the union, and noted that he's gotten himself a good, teenager-quality job as a cook at the McDonald's on La Brea.