Op-Ed: How I Traded Up From A Meal Swipe All The Way To Schapiro Suite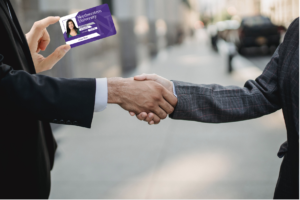 Some of you came to college to make your parents proud or get silly little degrees in things like "Science" or "Reading". Not me. I came here to play "The Game". Oh how I've played the silly little game. Here's the story of my greatest exploit yet: how I traded up from a meal swipe all the way to a Lincoln Suite.
I began my sacred dance with the devil during the fall quarter of my first year. It was 12 AM on Halloweekend, and after being asked to leave the room to give my roommate and what appeared to be a sexy Jack Antonoff some "privacy," I wandered down the street to Fran's. That's where opportunity fell from the sky dressed as a slutty Abraham Lincoln. I knew him from my sister PA group during Wildcat Welcome. He was an econ major, so I knew he must've been easy to manipulate.
He begged and pleaded for a Sheridan burger, but since leaving his Wildcard at sig ep, he was out of luck. I swiped my purple weapon of manipulation. "It'll be on me," I announced. He let out a lukewarm "bet". I had him wrapped around my finger.
A week later I found him eagerly waiting in line at Cahn auditorium for a lecture by the hot Medill instructor. Relentlessly I begged for something, anything in return for the burger: what would be the next cog in my nefarious machine. All he could offer was his completed Chemistry 171 problem set. I gleefully accepted. With this, I was unstoppable.
I traded these answers the next day for a bike lock. Then traded that for a Hulu password. Using the three phases of persuasion – saying please, begging, and threatening to kill myself – I was able to work through a myriad of commodities: school supplies, home goods, if you own something weirdly greasy, odds are it's passed through my clammy hands.
Then one day I reached my zenith; I traded an autographed polaroid of Michael Schill with Flava Flav and a small favor for someone's spot next quarter in Schapiro. What was that small favor in between me and a life of genuine hardwood floors and a bathroom that meets the expectations of even your French-Canadian physics lab TA? Writing an article for the niche and really-not-that funny publication known as Flipside. So here we are. Shout-out Lisa and Fran for getting me this far. Wherever you sweet ladies are, it cannot be as nice as Lincoln room 512.