GTA 6 Will Feature Politically-Correct Strippers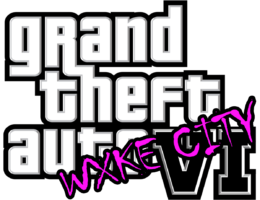 A sexy they/them gyrates their hips as you cruise down the boardwalk in your stolen Kia Soul. Their sultry seduction reaches your ears: "Hey, cutie, do I have your consent to dance on your anatomical reproductive parts?" How can you, a proud social justice warrior, say no? Other than by saying no, because no means no.
The announcement of GTA 6 comes with an exciting new development to one of the game's most beloved features. Instead of treating the male-designed half-naked women NPCs like objects, GTA 6 will empower its digital sex workers like never before.
"Players will only be able to strip strippers of their petticoats and get a glimpse at those ravishing calves by taking them on dinner dates," an anonymous developer from Rockstar Games said. "Instead of swinging on poles, GTA 6's prostitutes and their co-workers will hit the polls and engage clients in lively political debate."
The revamped characters' flirtatious conversation starters include "Want some pills? They're covered by Medicaid." and "You're so hot. Are you in the Paris Climate Accords?"
After building a foundation of communication free of gaslighting, you and your escort (who requires payment greater than quadruple the federal minimum wage of $7.25 an hour) can finally get down and dirty. There's no kink-shaming in 2023, so you get to do whatever your heart desires. As long as you respect their pronouns, of course.