Northwestern To Cancel Aggressive COVID Countermeasures, Will Instead Impose Economic Sanctions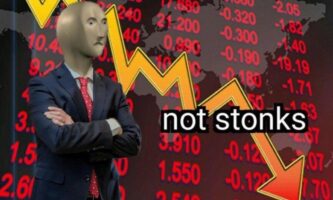 In an email to students and faculty on Thursday afternoon, NU Covid Response director Luke Figora announced that masks and other proactive anti-COVID measures will be phased out over the next several weeks, and instead replaced with economic sanctions on the virus that "will strike fear in the heart of COVID's banking and political infrastructure".
The move was announced in the wake of Northwestern's case count doubling last week, showing that Figora and Northwestern are not afraid to stand down in the face of danger. Insiders close to the task force have said that the group doesn't want to risk further angering the virus. They also recognize that some cells inside the human body are indeed very similar to the cells that make up COVID-19, giving the virus a legitimate reason for destroying (or "unifying", as lead COVID spokesperson Ja Rule claims) the lungs of students across campus.
The full range of economic sanctions imposed have yet to be revealed, but the current confirmed measures are as follows:
COVID will no longer be allowed an Ozzi
Canvas access is revoked for COVID
2-Factor Authentication through Duo Mobile is now required before COVID attempts to enter any student's airways
COVID must present Symptom Tracker upon entering the gym
COVID will receive last time slot for spring quarter registration
COVID now has to live directly above the Willard piano kids