Northwestern Baseball Team Realizes They've Been Holding Their Bats The Wrong Way After Twelfth Straight Loss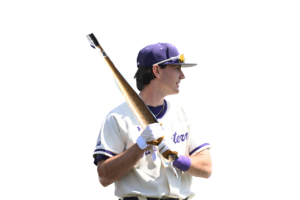 The Northwestern Wildcats have finally made a breakthrough. After going nearly a full month without a win, the baseball team realized they were holding their bats the wrong way. Since this revelation, the team has won three games and their record now sits at a sparkling 3-12.
The problem first became notable during the team's trip to Texas State, in which they lost 20-5. The loss included three home runs on the part of Texas State, but the Wildcats topped that excitement with some of their own. A program record of 12 Northwestern batters ended their at-bats by hitting themselves in the head with the bat and falling down, a mark of futility that hasn't been seen since 1877, when Tungsten Arm O'Doyle hit himself in the head with the bat four times in a single game.
The batting woes continued throughout February and into March, with Louisiana Tech players heckling the Wildcats throughout a 16-9 loss for Northwestern. Louis Slutger, a Northwestern player with two hits in thirty-four attempts, told reporters that "the other team kept hitting the ball with the thick part of the bat, but the coaches kept telling us that thin goes for the win."
Following a 10-2 loss at the hands of Washington University and a 17-0.5 loss from a pickup game against a random frat, the dam finally broke. The team embarked on a Rocky-style training montage in which they learned how to properly hold a bat. "We're actually hitting the ball into the grass now, it's amazing!" Slutger said ecstatically. The team is confident someday they'll finally be able to get the rarest of hitting feats: a home run.