Student Found Sobbing After Astronomy Midterm: "I'M A FUCKING SCORPIO, OKAY?"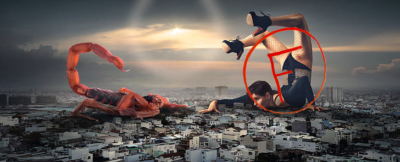 Lost in the backrooms of Tech, student Aurora Borealis was found breaking down on floor 2, wing Z, hallway θ, inlet ♥, in closet ✴. After being carted to the nearest CAPS office, she admitted what was troubling her: her recent astronomy exam. Unfortunately, there were no zodiac sign questions in sight for this solemn Scorpio.
Even after Professor Smutko had made it abundantly clear on day one that it would not be an astrology class, some people were too busy buying crystals (abusive-labor-condition-mined rocks) online to get the memo. While Aurora's tarot reading said luck would be on her side, "The Fool" card foreshadowed what they would become.
The misinformation spewed by Aurora was worse than NewsMax. When interviewed about her study techniques, she told Flipside that "Solar Nebular Theory is a new indie band (it's really underground, you probably wouldn't know them), Ganymede is the STD going around SAE, and a retracting telescope is a dick when Mike Schill walks past."
Aurora feels she's been misunderstood in this situation, much like how Scorpios are often mistaken for fire signs. With a moss agate sphere in hand for courage, she admitted to being enraptured by Smutko's sexy slides of Uranus and mesmerized by his glowing hydrogen tube. When asked about her goals before Exam 2, Aurora said she hopes to visit the Dearborn Observatory while high, play a planet in a class demonstration, and attend lectures more than once a week. May her moon, sun, and rising signs all be in retrograde!