Students Release Collective Sigh Of Relief After University Acknowledges "Strange And Unprecedented Times"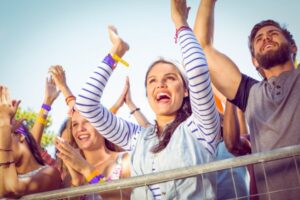 Spirits were high at Northwestern University this Monday following a promising email from the Northwestern Administration. Students could be seen outside, laughing and talking with friends, tossing around frisbees, and, in one instance, frolicking in Deering Meadow.
The email in question? Well, it was nothing short of a beacon of hope, a bright light in the darkness of this pandemic. It began with a message of reassurance and comfort: "This is an announcement for all Northwestern students."
The next line, however, brought tears to the eyes of many a Wildcat. "While we realize these are strange and unprecedented times…"
Student Joel Reddinger stated (between deep, heaving sobs), "It's just really nice to know they care, you know? To know that they recognize how hard this has all been. I've struggled a lot in the last year and a half and it's good to know that my university has my back." Similar sentiments seemed to abound across campus — a line of grateful students formed outside of the administration building offering baked goods, cards, and elaborate floral bouquets.
The email continued "…we have already committed to putting the entirety of Daddy Ryan's gracious $480 million donation to the new football field. Please stop sending us petitions begging for more mental health resources. The answer is no." While the end of the email put a slight damper on the jubilation, students remained confident that the University had their best interests in mind. "Look, the important part is that they've recognized what we're going through," continued Joel. "I'm sure we'll get a little chunk of the next donation from the Almighty Ryans'. Right? Right?"