Michael Bublé to drop ten-minute version of "Santa Baby"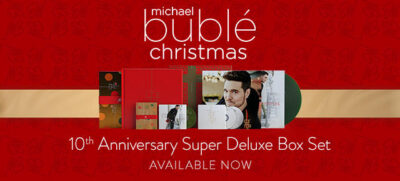 In honor of the 10th anniversary of his 2011 rendition of the classic Christmas song "Santa Baby," Michael Bublé, a seasonal employee at Reprise Records, will release a new ten-minute version of the song called "Santa Baby: Unfiltered."
Bublé's team has not released an official statement on the motive behind the new song, but screenshots are circulating of Bublé telling a fan via DM that the last ten years have "sucked" and therefore "has a shit-ton more to ask for."
While his songs are usually romantic and full of fantasy, Bublé takes a more honest and real approach in this ten-minute plea to Saint Nick. Bublé bares all with fans, expressing wishes like "a multi-seasonal career" and for his wife to "jingle his bells" on more than just his birthday. In perhaps the most raw moment of the song, Bublé opens up about a dark period in his life after realizing he could make more money doing gigs as a Sinatra impersonator than as himself.
Earlier this month, a member of Bublé's team confirmed rumors that Bublé is planning to expand his career and hitch his wagon to "literally any other genre". As a part of the "throw-everything-at-the-wall" initiative, Bublé will also be releasing remixes of "Santa Baby: Unfiltered" in four of his favorite genres: pirate metal, both J and K pop, and David Guetta. Bublé is also to release "Santa Compadre" and "Santa Sister (ft. James Charles)" in hopes to appeal to the LatinX and LGBTQ+ communities.
Superfans of Bublé can turn on post notifications for his Instagram for a chance to win a deluxe version of "Santa Baby: Unfiltered" complete with an exclusive commentary where Bublé sits down with his therapist to unpack why he has such an intimate relationship with Santa in the first place.